Protective Coatings Applicator
Our Protective Coatings Applicator programme is internationally recognized and accepted. It is certified by SSPC and Lloyd's Registered. This training is presently the most specified recognized training scheme for industrial Blasters and Spray Painters craftsmen in the world.
Course participants would be completing this training module will be able to:
Protective Coatings Applicator is a mandatory module of the training package. All trainees must complete this Mandatory Module. Trainees with less than 12 months experience will receive an Orange trainee card on successful completion. This module is a combination of theoretical (60%) and practical (40%) sessions. Course participants will be assessed throughout the practical exercises and complete a multiple choice test to assess their comprehension of the course.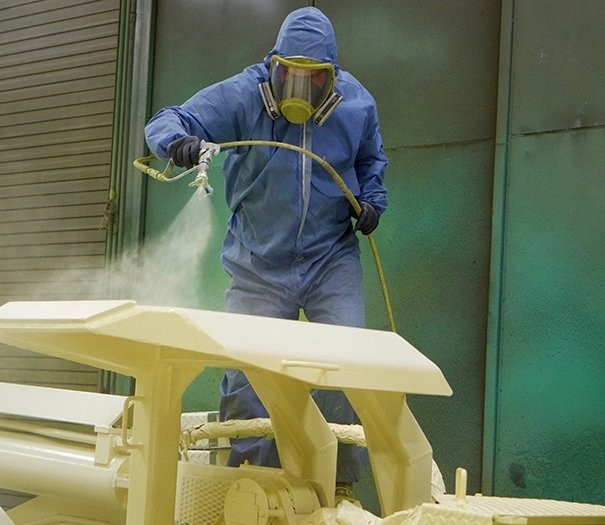 Health and safety
Access plant and equipment
Surface preparation
Coating types
Coating application
Quality control
All successful candidates will receive a Certificate and ID card. The ID card is personal to the student and is renewable every 5 years.
Candidates who are new or willing to join the industrial coating industry as a blaster or spray painter and candidates who are already in the coating industry which include but not limited to blasters, spray painters and hand brush painters in the oil & gas sector, marine, rail, road, etc